Unsolicited Testimonial on 30380 Kit;
Lance,
I just wanted to drop a quick note to thank you for this kit. I installed this kit in my Old Ruger Standard Pistol ( 1958, not mark I ) and it transformed it from a plinker, to a full blown target shooter, capable of 1/2" 3 shot groups at 30 yards. People don't believe it until they see it shoot. Amazing kit and very little gunsmithing to make it work perfect. Whole job took about an hour with a little file work.
Thanks to you, this thing is a tack driver!....Literally! I was told by my buddy's it was just a fluke! No way! Great kit! Thanks Very Much - Dave S.
RUGER MARK I, II, III AND 22/45 SERIES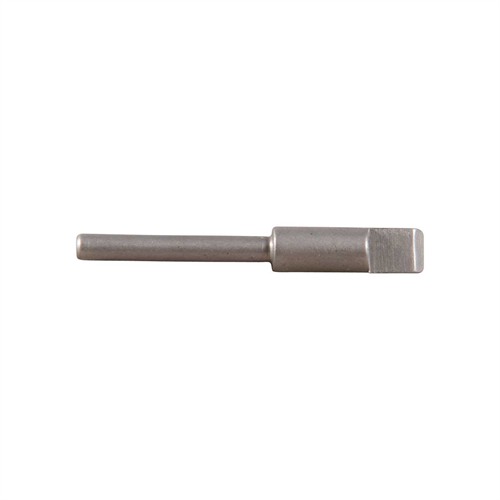 .22 Caliber Extractor Plunger
Contains: 1 Extractor Plunger, a common easy to loose part
May have to be shortened slightly for Mark I
Stock No. A02510.....$ 8.95
Ruger A02510 $8.95 Free Shipping
Volquartsen Exact Edge Extractor
VC10EE for 10/22, 22/45 and Mark Pistols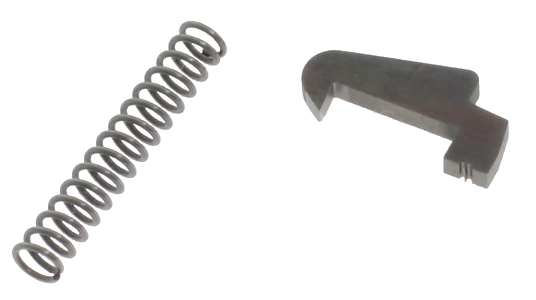 Manufactured through an EDM Process
to Produce Exacting Tolerances
Made of A2 Tool Steel Hardened to Rc 58-60
The Hook is .005" Closer to the Rim of the Cartridge to Allow for the Most Positive Extraction Available!
Will Not Lose It's Edge Under Impact
Solves Jamming and Stove Pipe Issues
Another Must-Have for 10/22, 22/45 and MkI MkII MkIII Owners!
Stock Number WVC10EE .............$19.95
#WVC10EE $19.95 FREE Shipping!
RUGER MARK I, II, III AND 22/45 SERIES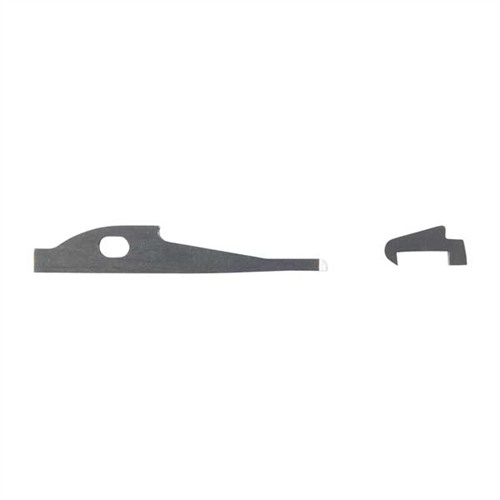 .22 Caliber Firing Pin and Extractor Combo
Fits Ruger MKI, MKII, & MKIII including 22/45. Firing pin sold with extractor.
Firing Pin
•EDM machined from A2 tool steel
•Minimizes/eliminates light hits
•Firing pin strike face is surface ground
•Firing pin is .004" wider than factory pin, new width helps eliminate side-to-side movement
•Hardened to RC56-58 to prevent deformation
Extractor
•EDM machined from A2 tool steel
•Allows for exact tolerances
•Will not lose edge under impact
•Precise hook point is hardened to RC58-60
Stock No. WVC3FE....$ 39.75
Ruger WVC3FE $39.75 Free Shipping
Wolf High-Performance Target Loads
This is the ammo I use and recommend.
Five round groups in one ragged hole are possible with this ammo at 50 yards benchrest, as I have done it.
It may not be as consistent as the $15 a box stuff, but it fits my pocketbook when I want to make holes in paper!
Wolf 22 LR target ammunition is loaded with VihtaVuori powder prized by centerfire benchrest shooters for its consistent burn rates. The high-quality brass is formed using a proprietary manufacturing technique that maintains outstanding round-to-round consistency to help deliver consistent pressures and superb accuracy.
This ammo is sold and shipped through Brownell's - click the picture to go to Brownell's Wolff Ammo Page.