RGPM-25H4 .22 Dovetail Style Mount
Accushot 2 Piece 1 Inch High Profile Airgun/.22 Ring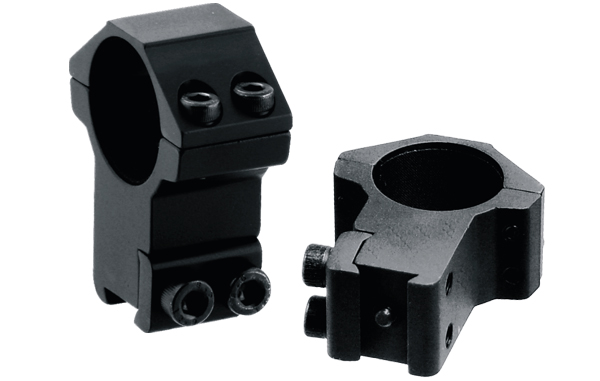 Ring Dimensions
A: 1 Inch
B: 21MM
C: 21MM
Ring Base Designed With Locking Head Screws to Tightly Fit on Mounts with Airgun/.22 Dovetail Dimensions
Reversable Locking Plate
Complete with Lock Pin
#WRGPM-25H4 $17.95 FREE Shipping!
RGWMOFS43-30H4
1 Piece 30MM Bi-Directional Offset
High Profile Ring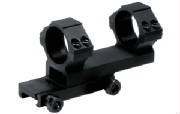 Ring Dimensions:
A: 30MM
B: 18MM
C: 22MM
D: 67MM
Anodized Black Matte Finish
Comes with Hex Screws and Full Length Locking Plate to Guarantee
Easy Installation and Secure Fit
Fits all Picatinny/Weaver Rails
See Through Design Allows for Use of Iron Sights
Bi-Directional Offset Provides Extended and Comfortable Eye Relief
#WRGWMOFS43-30H4 $21.95 FREE Shipping!
Airgun/.22 Low Profile 2-piece 1" Rings
Fits 3/8" DoveTails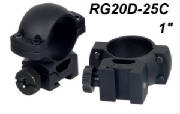 High Quality Aircraft Aluminum
Creative Locking Plate Designed with Spring Retention for Easy Use
Threaded Stop-pin for Airgun Models
Synthetic Tape on Inner Ring Surface to Protect Scope
A Very Nice Set of Rings That Will Fit Up To 40MM Objective
As nice as any you can get at this price!
Imported.
#WRG20D-25C $15.95 FREE Shipping!
Shipping/Mail Upgrades/Tracking Information


We Cheerfully accept Cash, Money Order, and
Credit Cards through our Secure PayPal Check-Out!
All Website Orders are Shipped the Next Business Day!
Shipping - Shims to USA, Canada and International
Gun Parts Shipped to USA Only!




TriggerShims is a Trademark
of
Shively Sales
Michigan Center, Michigan
BY PURCHASING SHIVELY SALES PRODUCTS YOU RELEASE US FROM ANY AND ALL LEGAL LIABILITY.
YOU ASSUME ANY AND ALL RESPONSIBILITY FOR THEIR SAFE INSTALLATION AND USAGE.
YOU RETAIN ANY AND ALL RESPONSIBILITY FOR YOUR OWN ACTIONS. Be Safe!!
If you have any questions or safety concerns, see a qualified Gunsmith.
Website Problems contact Webmaster@TriggerShims.com