TriggerShims
Leapers Accessories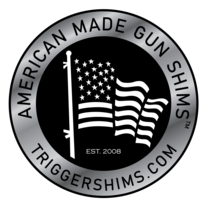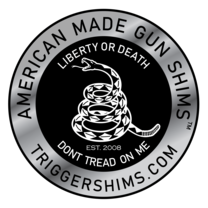 Rebellion Against Tyrants is Obedience to God
~ Benjamin Franklin ~
Manufacturer of
Trigger Shims Brand
American Made Gun Shims
- Home of -
TriggerShims.com
GunShims.com
ShivelySales.com
MichiganCenterOutdoors
SmallShims.com
Gun Shims
Gun Smith Supplies
Since 2008
WWG1WGA
We Manufacture the Widest Selection of Gun Shims to be Found Anywhere on the Planet
100% American Family Owned
Shively Sales - Manufacturer of
TriggerShims Brand
Gun Shims
in
Michigan Center, Michigan
"Better to be poor and honest than to be dishonest and rich." Proverbs 28:6

God Bless the U.S.A.
America's Largest Gun Shim Company Since 2008
God Bless America
Live Free or Die

Leapers Accessories
Your Payment is Secure with our PayPal Checkout.
BOX~ESU
SHIMS ONLY
$4 UPGRADE from ECONOMY SHIPPING
~ USA ONLY ~
(Shims Only) Orders - Add USPS TRACKING $4 - USA ONLY
MOST Shim orders under $50 DO NOT include Tracking and are sent in a
White Business Mail Envelope - Orders OVER $50 Include Free Tracking
You can Upgrade to USPS Mail Tracking on your SHIM ORDER for $4.00
This Upgrade includes a 6X9 Bubble Pak Mailer and USPS Tracking
(increases have driven our cost for Shipping and Packaging to almost $5)
THIS IS FOR SHIMS ONLY - ALL OTHER ORDERS Include this Upgrade


~Click the ADD TO CART button below to ADD USPS Tracking to your Shim Order
---
---
We Cheerfully accept Cash, Money Order, and Credit Cards through our Secure PayPal Check-Out
All Website Orders are Shipped the Next Business Day
I will Ship Shims to USA, Canada and International
Gun Parts Shipped to USA Only

"American Made Gun Shims" - GunShims.com - TriggerShims.com
and
TriggerShims is a Trademark
of
Shively Sales
Michigan Center, Michigan
Copyright 2008 ~ 2022
BY PURCHASING SHIVELY SALES PRODUCTS
YOU ASSUME ALL RESPONSIBILITY FOR THEIR SAFE INSTALLATION AND USAGE.
YOU RETAIN ANY AND ALL RESPONSIBILITY FOR YOUR OWN ACTIONS. Be Safe!!
If you have any questions or safety concerns, see a qualified Gunsmith.

I manage this site myself, Please Report Any Website Problems to;
Lance at Webmaster@TriggerShims.com
"We can't go home again because of the change in it and in ourselves, but it's still home, still part of us....
And that's a beautiful thought."
~ Thomas Wolfe