TriggerShims
Volquartsen Custom Parts for 10/22 Rifles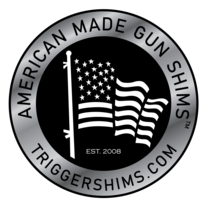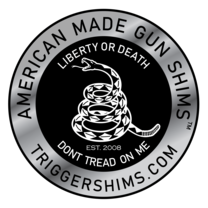 Rebellion Against Tyrants is Obedience to God

Whoever Would Overthrow the Liberty of a Nation
Must Begin by Subduing the Freeness of Speech
~ Benjamin Franklin ~
Manufacturer of
Trigger Shims Brand
American Made Gun Shims
- Home of -
TriggerShims.com
GunShims.com
ShivelySales.com
MichiganCenterOutdoors
SmallShims.com
Gun Shims
Gun Smith Supplies
Since 2008
WWG1WGA
"America is the Greatest and Most Exceptional Nation in the History of the World..." D.J. Trump 45th POTUS
100% American Family Owned
Shively Sales - Manufacturer of
TriggerShims Brand
Gun Shims
in
Michigan Center, Michigan
"Better to be poor and honest than to be dishonest and rich." Proverbs 28:6

God Bless the U.S.A.
Volquartsen Custom 10/22 Performance Parts
for Ruger 10/22 Rifles
Lance, Shot the 10/22 with the upgrades. (VC10TH) All I can say is WOW. It shot so well that two of the guys I was with said they were going to buy 10/22s so that they could do the same. One other guy said he was going to do his and asked if I would help. Once again thanks for a great product! ~ Mark in DE
Lance, I received my order of 10/22 Shims and VC10TH. I started with 5 1/2 to 6 lbs. After installing the kit it was consistent at 2 1/4 lbs. What a difference they made! It is finally a joy to plink, and at longer ranges far more accurate. Thanks! I've told all the guys at the club, and showed them the difference, but you can't argue with a trigger scale. Thanks Again! Ted
Thank you very much the VQ10TH Hammer / Shim kit. Quick response & I'm very pleased with the improvement. Trigger Pull went from 5-3/4 # to 2-1/4 # with crisp smooth pull ~ Abel in MO
Hello Lance, I received the Volquartsen VC10TH Hammer Kit and your Shim Kit in the mail yesterday. Very impressed with the packaging and the quality. It took me less than 20 minutes to install in my 1022 ruger take down. Love it love it love it. Went from almost 6 pound trigger pull down to 2.4 pounds.... Thank You, George in WI
TriggerShims Volquartsen Custom Parts Installation Videos:
Volquartsen F.A.Q.'s
How does the automatic bolt release work?
A. Your stock 10/22 works like this;
Pull the bolt back with your right hand, with your left hand you lock the bolt in place with the little lever in front of your trigger guard- (the bolt release)
With your stock gun; your bolt is locked open, you pull the bolt back a little, AND with your left hand you push the bolt release and let your bolt go forward.
-If you install the Automatic Bolt Release-
Your bolt is locked open, You pull the bolt back a little AND LET IT GO
Thats it, Automatic Bolt Release, no fumbling with that little bolt release lever to release the Bolt from the Open Position.
Troubleshooting FAQ's
A Note About the Trigger Return Spring in Plastic Trigger Assemblies;
When installing the VC10TH or Wolff 18076 in a plastic trigger assembly we have found through field reports that it is best to reuse the Stock Trigger Return Spring and as the one included in these kits may not be heavy enough to properly reset the trigger on some plastic trigger assemblies.
While installing this spring will reduce the Trigger Pull Weight, the only way to tell if it will prove reliable is to try it.
This problem is rarely seen in Metal Trigger Housings.