Thank You!
Tammy and I
Sincerely Appreciate Your Patronage

God Bless the U.S.A.

~Ollie's Links~
Welcome to TriggerShims.com
Manufacturer of
Trigger Shims Brand
American Made Gun Shims
Gun Smith Supplies
Since 2008

God Bless the U.S.A.
Volquartsen Custom 10/22 Parts
for Ruger 10/22 Rifles

World Famous Volquartsen Parts and Accessories for the 10/22 Rifle and Mark Pistol Backed by Our Own 100% Satisfaction Guarantee!
Your Credit Card Payment is Secure with our PayPal Checkout.
Lance, I received my order of 10/22 Shims and VC10TH. I started with 5 1/2 to 6 lbs. After installing the kit it was consistent at 2 1/4 lbs. What a difference they made! It is finally a joy to plink, and at longer ranges far more accurate. Thanks! I've told all the guys at the club, and showed them the difference, but you can't argue with a trigger scale. Thanks Again! Ted
BOX VC10TH
Volquartsen VC10TH Target Hammer
Fits ~ Ruger 10/22 and Thompson Center T/CR22
- The Fastest, Easiest Trigger Pull Improvement you can make!!
- VC10TH - "The Trigger Job in a Bag"
Fits; Ruger 10/22 Long Rifle and 10/22 Magnum ~ also ~ Thompson Center T/CR22
The Target Hammer is an the affordable way to improve the Ruger factory trigger pull and reduce the pull weight to 2.5-2.75 lb
This Kit will Drop in and give 2.5# Trigger Pull in the Thompson Center T/CR22
This is a very popular, fast selling kit, and a MUST HAVE for Serious Shooters!
The Volquartsen Kit includes a Target Grade Hammer which will reduce your trigger pull a minimum of 50% to approximately 3 Pounds. Hammer notch is precision surface ground, no stoning or fitting is required.
Includes 2 Volquartsen Hammer Shims, Hammer Spring, Trigger Return Spring and a set of Hammer Bushings which are needed if you are replacing the Hammer in a Plastic Trigger Housing.
Requires disassembly of the trigger assembly for installation.
Brief instructions are included, and complete installation instructions and video are available here on my web site on my Shim Kit Installation Page.
Easy to install, no fitting, stoning, or modifications required.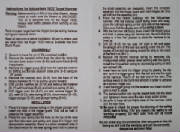 Click on Picture to the Right for Printable Instructions
*NOTE on Ruger 10/22 Plastic Trigger Housings;
Due to inconsistancies in the depth of the Trigger Return Plunger Pocket,
some trigger reset problems could occour.
We have found better results with using your Stock Trigger Return Spring on some Plastic Trigger Housings rather than the lighter one that comes in this kit
Make it a Combo Kit, add an 8 Piece Stainless Shim Kit just $8.00 more
(Save $7.00 if purchased separately!)
~ SPECIAL ADD-ON OFFER ~
Click Down Arrow V to Add an 8 Pcs .006" Shim kit $47.95 ~ FREE Shipping (USA)
Click Down Arrow V to Add an 16 Pcs .004" and .006" Shim kit $52.95 ~ FREE Shipping (USA)
#VC10TH Kit ~ MAGA 2020 SALE PRICE ~ $39.95 and FREE Shipping (USA ONLY)
NOTE:Will not work with BX Trigger
NOTE: This Kit will Drop in and give 2.5# Trigger Pull in the Thompson Center T/CR22
Lance, Shot the 10/22 with the upgrades. (VC10TH) All I can say is WOW. It shot so well that two of the guys I was with said they were going to buy 10/22s so that they could do the same. One other guy said he was going to do his and asked if I would help. Once again thanks for a great product! ~ Mark in DE
Thank you very much the VQ10TH Hammer / Shim kit. Quick response & I'm very pleased with the improvement. Trigger Pull went from 5-3/4 # to 2-1/4 # with crisp smooth pull ~ Abel in MO
Hello Lance, I received the Volquartsen VC10TH Hammer Kit and your Shim Kit in the mail yesterday. Very impressed with the packaging and the quality. It took me less than 20 minutes to install in my 1022 ruger take down. Love it love it love it. Went from almost 6 pound trigger pull down to 2.4 pounds.... Thank You, George in WI
BOX VC10TT
Volquartsen Target Trigger VC10TT
Fits ~ 10/22 and 10/22 Magnum
Improved trigger design gives the shooter more trigger control.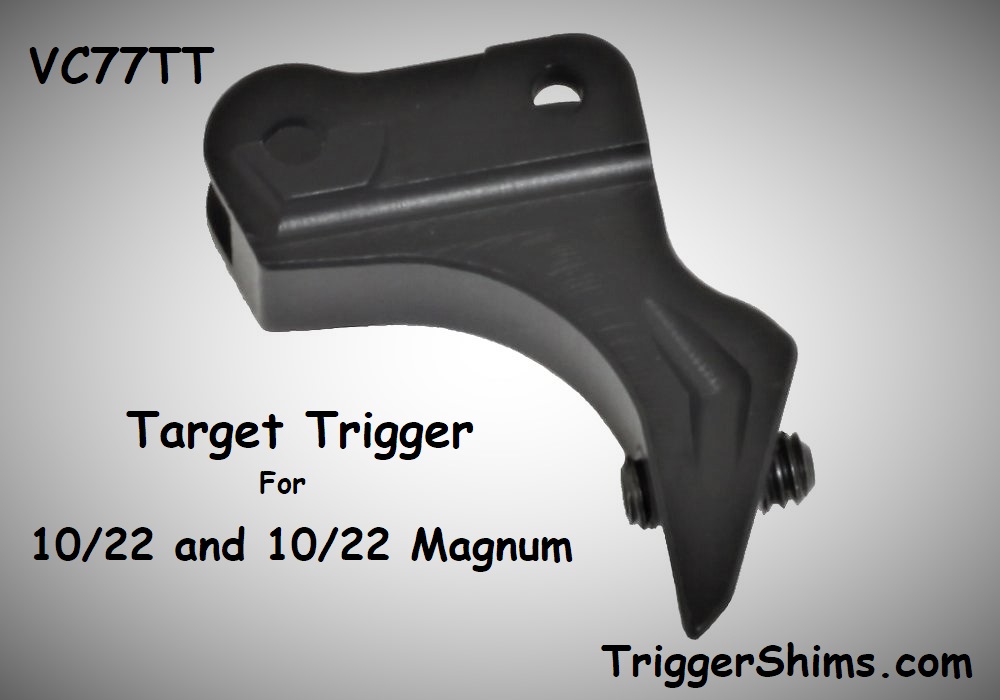 Also features an overtravel adjustment screw. Made of aluminum.
Includes Allen Wrench and 2 shims - Matte Black
This Volquartsen Trigger is as nice as any out there, Quality USA Made and
I Guarantee You Will Like It or Your Money Back!!
Stock #VC10TT - 30.95 Free Shipping in US Only
NOTE: Will not work with BX Trigger
BOX VC10BR
Volquartsen Automatic Bolt Release
Fits ~ Ruger 10/22 and Thompson Center T/CR22
Volquartsen Automatic Bolt Release
VC10BR Silver
VC10BR-B Black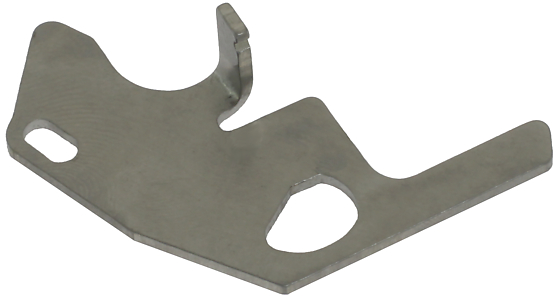 Enables Shooter to Simply Pull Bolt Back Slightly to Release the Bolt.
This Eliminates the need to Push Up on the Bolt Lock Mechanism to Release the Bolt.
This is an Easy Drop In Installation.
Another Volquartsen Must-Have Accessory, you will wonder what you ever did without it!
Instructions are on our

Shim Kit Installation Page.





Auto Bolt Release: two common issues we have found that will prevent it from operating as it should. If you're experiencing issues, here are two quick things to check: Interference with some aftermarket extended magazine releases. The easiest way to check this is with the bolt locked open, push and hold the magazine release forward, pull back on the bolt handle and if it releases you have found the culprit. The good news is this is an easy fix. All that is needed is a small amount of material removed on either part. It should require no more than .010" removed. If an aftermarket bolt is installed (either in a Ruger® or other receiver) it's possible the bottom of that bolt is machined differently than the factory contour and will not allow the bolt release to work as designed. In this case, you'll more than likely not be able to get the bolt to lock open as it should. Unfortunately there is no fix for this and the factory bolt release is recommended.

Available in Silver or Black

# VC10BR-B Black..... $17.95 FREE Shipping USA ONLY
# VC10BR Silver..........$17.95 FREE Shipping USA ONLY
BOX VC10MR
Volquartsen Extended Magazine Release
VC10MR-B Black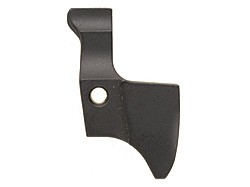 The Extended Magazine Release Allows for Quick Release
of Factory Magazines.
Simply Reach in Front of the Trigger Guard
and Push Forward.
This is the Best Quality Mag Release on the Market in Our Opinion!
Fits and Works Perfectly with the Auto Bolt Release Sold Above.
Once Installed you will wonder why Ruger didn't think of this!
Available in Black only

#VC10MR-B Black $24.95 FREE USA ONLY Shipping
BOC VC10EE
Volquartsen Exact Edge Extractor ~ VC10EE
VC10EE Fits ~ 10/22, T/CR22, 22/45 and Mark Pistols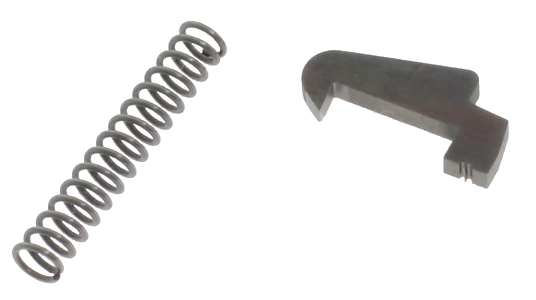 Manufactured through an EDM Process
to Produce Exacting Tolerances
Made of A2 Tool Steel Hardened to Rc 58-60
The Hook is .005" Closer to the Rim of the Cartridge to Allow for the Most Positive Extraction Available!
Will Not Lose It's Edge Under Impact
Solves Jamming and Stove Pipe Issues
Another Must-Have for 10/22, 22/45 and MkI MkII MkIII Owners!
Also Fits ~ Thompson/Center T/CR22
#VC10EE $19.95 FREE USA ONLY Shipping
BOX VC10FE
Volquartsen VC10FE 10/22 Bolt Tune-up Kit
VC10SSFP SureStrike Firing Pin and VC10EE Extractor
Fits ~ Ruger 10/22 and Thompson Center T/CR22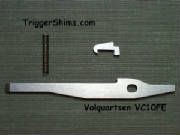 Volquartsen Sure Strike Firing Pin is designed to minimize and/or eliminate light hits on the Ruger 10/22 (LR model only). The SureStrike Firing Pin is precision EDM machined from A2 tool steel. The impact section of the firing pin is then surface ground to create the optimal "SureStrike" each and every time!
This new firing pin is also .004" wider than the factory firing pin to help eliminate side to side movement in the factory bolt.
Firing Pin Fits .22 LR ONLY - NOT for .22 Magnum
Hardened to a Rc 56-58 to prevent any excessive wear and deformation that can be found on the factory firing pin. The hardening process on the A2 material allows for a much deeper hardening when compared to conventional case hardening.
This VC10FE Kit Includes Both the VC10SSFP and the VC10EE
#VC10FE $41.95 FREE USA ONLY Shipping!
BOX VC10EB
Volquartsen Extended Bolt Handle
and Recoil Rod Assembly
Fits ~ Ruger 10/22 and Thompson Center T/CR22
Improved design gives the shooter more control.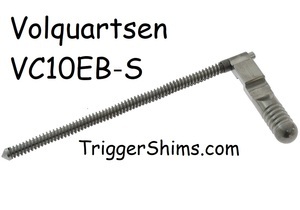 The Extended Bolt Handle features the same shape and design as the bolt handle featured on our fully machined bolts. This handle has also been extended 0.25" for faster, easier operation. The recoil rod is polished, hardened and coated with a proprietary finish. This finish is not only extremely hard, but also contains lubricating features to create an extremely smooth operating guide rod. This coated recoil rod reduces friction which improves both feeding and ejecting. A recoil rod spring is also included. This spring has been cryogenically treated to withstand years of use.
Made in the USA
This Volquartsen Bolt Handle is as nice as any out there, Quality USA Made and
I Guarantee You Will Like It or Your Money Back!!
Stock #VC10EB-X - $48.00....... Free Shipping USA Only
~ Sold Out of Silver ~
TriggerShims Volquartsen Custom Parts Installation Videos:
TECH TIP VIDEO: Ruger 10/22 Firing Pin Kit Installation Video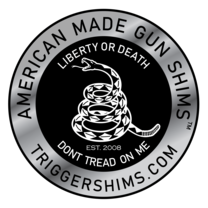 TECH TIP VIDEO: VC10TH Target Hammer Kit Installation Video
- 10/22 Reduced Trigger Pull Kit -
I Install a Volquartsen Target Hammer and Shim Kit in a New Ruger 10/22 w/ Plastic Trigger Housing and get over 50% Reduction in Measured Trigger Pull with no permanent alteration to original parts.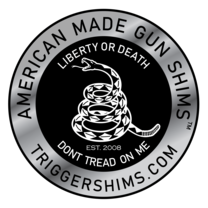 TECH TIP VIDEO: Ruger 10/22 Extractor Installation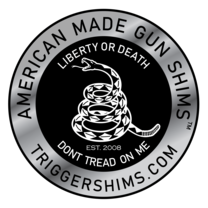 TECH TIP VIDEO: Ruger 10/22 Volquartsen Extended Magazine Release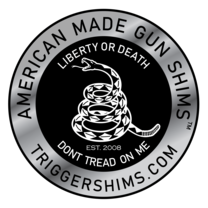 TECH TIP VIDEO: Ruger 10/22 Volquartsen Extended Magazine Release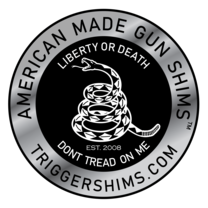 TECH TIP VIDEO: 10/22 Auto Bolt Release and Extended Magazine Release Installation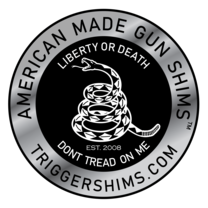 Volquartsen F.A.Q.'s
How does the automatic bolt release work?
A. Your stock 10/22 works like this;
Pull the bolt back with your right hand, with your left hand you lock the bolt in place with the little lever in front of your trigger guard- (the bolt release)
With your stock gun; your bolt is locked open, you pull the bolt back a little, AND with your left hand you push the bolt release and let your bolt go forward.
-If you install the Automatic Bolt Release-
Your bolt is locked open, You pull the bolt back a little AND LET IT GO
Thats it, Automatic Bolt Release, no fumbling with that little bolt release lever to release the Bolt from the Open Position.
Troubleshooting FAQ's
A Note About the Trigger Return Spring in Plastic Trigger Assemblies;
When installing the VC10TH or Wolff 18076 in a plastic trigger assembly we have found through field reports that it is best to reuse the Stock Trigger Return Spring and as the one included in these kits may not be heavy enough to properly reset the trigger on some plastic trigger assemblies.
While installing this spring will reduce the Trigger Pull Weight, the only way to tell if it will prove reliable is to try it.
This problem is rarely seen in Metal Trigger Housings.
BOX~ESU
SHIMS ONLY
$3.50 UPGRADE from ECONOMY SHIPPING ~ ~ USA ONLY
(Shims Only) Orders - Add USPS TRACKING $3.50 - USA ONLY
MOST Shim orders under $50 DO NOT include Tracking and are sent in a
White Business Mail Envelope - Orders OVER $50 Include Free Tracking
You can Upgrade to USPS Mail Tracking on your SHIM ORDER for $3.50
This Upgrade includes a 6X9 Bubble Pak Mailer and USPS Tracking
(our cost for Shipping and Packaging is almost $4)
THIS IS FOR SHIMS ONLY - ALL OTHER ORDERS Include this Upgrade


~Click the ADD TO CART button below to ADD USPS Tracking to your Shim Order
THIS IS FOR SHIMS ONLY - ALL OTHER ORDERS INCLUDE THIS UPGRADE
---
We Cheerfully accept Cash, Money Order, and Credit Cards through our Secure PayPal Check-Out
All Website Orders are Shipped the Next Business Day
I will Ship Shims to USA, Canada and International
Gun Parts Shipped to USA Only

"American Made Gun Shims" - GunShims.com - TriggerShims.com
and
TriggerShims is a Trademark
of
Shively Sales
Michigan Center, Michigan
Copyright 2008 ~ 2020
BY PURCHASING SHIVELY SALES PRODUCTS
YOU ASSUME ALL RESPONSIBILITY FOR THEIR SAFE INSTALLATION AND USAGE.
YOU RETAIN ANY AND ALL RESPONSIBILITY FOR YOUR OWN ACTIONS. Be Safe!!
If you have any questions or safety concerns, see a qualified Gunsmith.

Website Problems contact Webmaster@TriggerShims.com