Thank You!
Tammy and I
Sincerely Appreciate Your Patronage

God Bless the U.S.A.

~Ollie's Links~
TriggerShims
Ruger Single Action Revolvers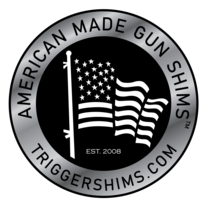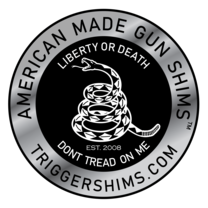 Rebellion Against Tyrants is Obedience to God
~ Benjamin Franklin ~
Manufacturer of
Trigger Shims Brand
American Made Gun Shims
- Home of -
TriggerShims.com
GunShims.com
ShivelySales.com
MichiganCenterOutdoors
SmallShims.com
Gun Shims
Gun Smith Supplies
Since 2008
WWG1WGA
We Manufacture the Widest Selection of Gun Shims to be Found Anywhere on the Planet
100% American Family Owned
Shively Sales - Manufacturer of
TriggerShims Brand
Gun Shims
in
Michigan Center, Michigan
"Better to be poor and honest than to be dishonest and rich." Proverbs 28:6
Ruger Single Action Revolver
Trigger, Hammer and Cylinder Shims and Shim Kits for All Ruger Single Action Revolvers (Except Bearcat) including;
New Single Six, New Blackhawk, Super Blackhawk, Maximum Blackhawk, Bisley, Vaquero, Bisley Vaquero, New Model Vaquero and XR3 Small Frame SA
We Also Have Wolff Performance Gun Spring Kits In Stock to fit Ruger Single Actions.
Our Shims and Springs also fit the New Ruger Wrangler .22 Revolver
Install a New Set of Springs in your Ruger for a Like-New Feel.
See Our Wolff Gunsprings Page
Both Old Models (OM) and New Models (NM) are below
Lance, this is probably my 5th order. FWIW, every Ruger Blackhawk or Single Six wears your shims and I consider them part of the action job I do. I'm at least very good at doing an action job on Ruger's, but you can tell a difference when your shims are in the revolvers and when they're not. It adds that tightness I consider a good action job should have. Thanks, Dale in SC
Let me tell you about my Father-in-Laws Ruger Single Six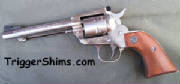 The Trigger Pull as originally tested was inconsistent, varying from 3.75 lbs to 4.25 lbs. over the course of 6 pulls. This was a factory fresh gun with less than 100 rounds.
Using the Tear Down instructions in the Ruger Video on this page, I disassembled Dad's Ruger, installed a Wolff #17116 Reduced Power Shooters Pak and my RSA Shim Kit.
The results were very good to say the least, 6 pulls and a very consistent 2 lbs. 8 ozs.
Thats right, a nice 2 1/2 Pound Trigger Pull, with just an hour of your time, a Wolff RP Shooters Pak and a TriggerShims Brand RSA Shim kit
Hello Lance, The shims saved me a lot of pain on my NM Blackhawk. Along with new parts and the shims I successfully tore apart the gun, cleaned and lubricated it (got rid of the gritty action), and got it back in fine working order. Thank you for having your product available to novice DIY folk like me ~ Dean in AZ
BOX~ESU
SHIMS ONLY
$4 UPGRADE from ECONOMY SHIPPING
~ USA ONLY ~
(Shims Only) Orders - Add USPS TRACKING $4 - USA ONLY
MOST Shim orders under $50 DO NOT include Tracking and are sent in a
White Business Mail Envelope - Orders OVER $50 Include Free Tracking
You can Upgrade to USPS Mail Tracking on your SHIM ORDER for $4.00
This Upgrade includes a 6X9 Bubble Pak Mailer and USPS Tracking
(increases have driven our cost for Shipping and Packaging to almost $5)
THIS IS FOR SHIMS ONLY - ALL OTHER ORDERS Include this Upgrade


~Click the ADD TO CART button below to ADD USPS Tracking to your Shim Order
---
---
We Cheerfully accept Cash, Money Order, and Credit Cards through our Secure PayPal Check-Out
All Website Orders are Shipped the Next Business Day
I will Ship Shims to USA, Canada and International
Gun Parts Shipped to USA Only

"American Made Gun Shims" - GunShims.com - TriggerShims.com
and
TriggerShims is a Trademark
of
Shively Sales
Michigan Center, Michigan
Copyright 2008 ~ 2022
BY PURCHASING SHIVELY SALES PRODUCTS
YOU ASSUME ALL RESPONSIBILITY FOR THEIR SAFE INSTALLATION AND USAGE.
YOU RETAIN ANY AND ALL RESPONSIBILITY FOR YOUR OWN ACTIONS. Be Safe!!
If you have any questions or safety concerns, see a qualified Gunsmith.

I manage this site myself, Please Report Any Website Problems to;
Lance at Webmaster@TriggerShims.com
"We can't go home again because of the change in it and in ourselves, but it's still home, still part of us....
And that's a beautiful thought."
~ Thomas Wolfe