Thank You!
Tammy and I
Sincerely Appreciate Your Patronage

God Bless the U.S.A.

~Ollie's Links~
They tell us, sir, that we are weak; unable to cope with so formidable an adversary. But when shall we be stronger? Will it be the next week, or the next year? Will it be when we are totally disarmed, and when a British guard shall be stationed in every house? Shall we gather strength by irresolution and inaction? Shall we acquire the means of effectual resistance by lying supinely on our backs and hugging the delusive phantom of hope, until our enemies shall have bound us hand and foot? ~ Patrick Henry 1775
TriggerShims
Ruger Double Action Revolvers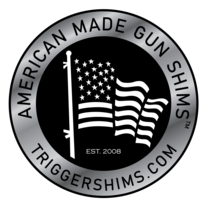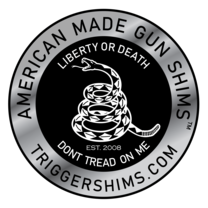 Rebellion Against Tyrants is Obedience to God
~ Benjamin Franklin ~
Manufacturer of
Trigger Shims Brand
American Made Gun Shims
- Home of -
TriggerShims.com
GunShims.com
ShivelySales.com
MichiganCenterOutdoors
SmallShims.com
Gun Shims
Gun Smith Supplies
Since 2008
WWG1WGA
We Manufacture the Widest Selection of Gun Shims to be Found Anywhere on the Planet
100% American Family Owned
Shively Sales - Manufacturer of
TriggerShims Brand
Gun Shims
in
Michigan Center, Michigan
"Better to be poor and honest than to be dishonest and rich." Proverbs 28:6

God Bless the U.S.A.
American Made Gun Shims
Ruger Double Action Revolvers
TriggerShims Original Shims

TriggerShims Brand
is the
Original Manufacturer
of
RDA Shims used World Wide!
Shim Kits for the Ruger Double Action
SP101 ~ GP100 ~ RedHawk and New RedHawk, Super RedHawk and Alaskan
Ruger Security-Six, Service-Six and Speed-Six
All Shims Available in Your Choice of Thickness
Ruger Gun Spring Kits by Wolff
TriggerShims Shim Kits
Hammer & Trigger Shims
TriggerShims Brand Cylinder / Endshake Shims

Quality Shim Kits for Ruger Revolvers
Hi Lance! Well I finally found a few minutes to install my shims and I must say that my Super Redhawk Alaskan feels like a different gun! Absolutely Amazing Difference !
Thank you for a Great Product and Great Service! I will spread the word!
Nick in CA
Thanks Lance! I was so happy how the shims on my Redhawk turned out, I figured I'd do my GP100 as well! Best, Zack
Click Here for Customer Reviews of the RDA Shim Kits
Hello Lance, A few years ago I ordered a custom set of trigger and hammer shims for a Ruger GP-100. They installed easily and made a huge difference in the feel of the action. It feels like the gun's internals have been polished when it's just some inexpensive shims! I also installed a spring kit brining my investment to about $25, and it feels like I had a gunsmith do an action job! I'm very impressed with your products. I've sent hundreds of rounds down range since adding the shims and springs, and everything is still running great. I'll be purchasing an SP-101 in a few weeks, and will be measuring it for shims and springs as soon as I get it home. Thanks again for producing such a great product.
-Aaron in Michigan
Testimonial: Hello Lance,
My spring kit arrived quickly and was easy to install, it made a definite improvement.
Thank You, Larry in IL
FV001
TECH TIP VIDEO: Ruger Double Action Revolver Disassembly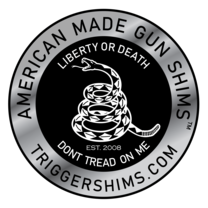 FV002
TECH TIP VIDEO: Ruger Double Action Revolver Reassembly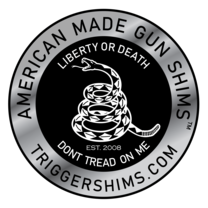 FV003
TECH TIP VIDEO: Ruger Double Action Revolver Cleaning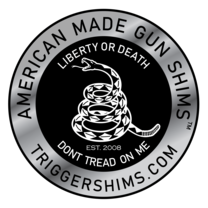 RUGER FACTORY TECH TIPS:
RedHawk Disassembly and Reassembly
FV004
TECH TIP VIDEO: Redhawk Disassembly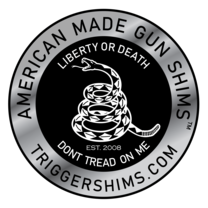 FV005
TECH TIP VIDEO: Redhawk Reassembly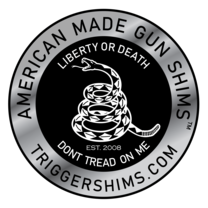 Review
Lance and Tammy,

My local gun shop ordered a Ruger SP101 for me and when it arrived I was shocked at the terrible trigger on the little gun. Besides having an over-weighted mainspring and trigger return spring, the action was rough and gritty.
I already had a 10# Wolff mainspring and an 8# trigger return spring. I replaced the factory springs and immediately noticed a trigger-pull improvement but the action was still rough and gritty. I decided to do the SP101 Trigger Job that was posted online by Kevin Wilson to smooth things up. After doing so, the action was smoother but It wasn't as nice as it could be.
When looking at Kevin's preliminary information he referred to installing hammer and trigger shims and listed your company as a source. I didn't know if I wanted to go that far but after I had done all the sanding and polishing and re-springing the little revolver, I felt the trigger could still be better and shims could help.
Since I didn't know the shim sizes needed, I ordered the #RDA-Pak GS-30 Piece set. They seemed to be shipped almost before I finished the order. (Your shipments are fast.) The #RDA-Pak GS-30 Piece set gave me plenty of thickness options (and plus possible spares for other guns).
Using the excellent video showing how to install both the trigger and hammer springs, I completed the installation in no time at all. I settled on .002 trigger shims and .008 hammer shims. The shims completed my trigger job. That final tweaking made a good trigger great. I feel the shims were the icing on the cake - no more rough and gritty action.
To test my efforts, I took the little revolver to the range and cranked off 50 rounds of Federal American Eagle 130g ammo without a single malfunction. It performed exactly how I wanted: smoothly and accurately. I was amazed that a small amount of financial investment along with a little time, effort and good instruction, turned good gun into a sweet shooter.
Thanks Lance and Tammy,
Sincerely, Bart in Kentucky
RDA001EB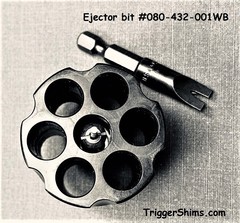 Cylinder Disassembly for Cylinder Shims
Brownells 080-000-362 RDA Screwdriver Set for Slotted Cylinder Screw
You can purchase the bit to fit slotted screws in Ruger Double Action Revolvers
at Brownells ~ Click for Brownells Ejector Tool
Customer Videos and Videos We Think You Will Find Helpful
Customer Videos and Videos We Think You Will Find Helpful
All Large Frame Ruger Double Action Revolvers (RDA's) SP101, GP100, Super Redhawk and to a lesser degree Redhawk, are basically the same except for size and some small details - Disassembly Techniques that are shown below on a specific model generally apply to all RDA's
You can find a Home-Made Tool Video here ~ Ejector & Center Pin Removal for the RDA
You can find RDA Disassembly Instructions here ~ Crane Cylinder Separation & Disassembly for the SRH
You can find RDA Cylinder Disassembly Instructions here ~ Cylinder Shim Disassembly for Shims
You can find RDA Cylinder Shim Installation Instructions here ~ Cylinder Shim Installation
You can find GP100 Cylinder Disassembly Instructions here ~ Ruger GP100 Cylinder Disassembly
You can find Customer SP101 Cylinder Shim Installation Instructions here ~ SP101 Cylinder Shim Installation
You can find further Disassembly and Tool info here ~ Ejector & Center Pin Removal for the RDA
If you glean some knowledge from these videos, leave the guy a nice comment, and say you found his videos at TriggerShims.com If you don't like his videos, remember what your Mother should have taught you... "If you don't have something nice to say son, don't say anything at all"
It is a good practice to use Dummy or Spent Cartridges to Support the Ejector Star Ratchet when loosening or tightening the Ejector Screw
Our USA Made Shim Stock holds a tolerance of less than 10% while most all calipers hold a measurement tolerance of Plus or Minus .001" and many round to the nearest .0005"
Burrs from the stamping process can influence the measurements slightly, but will have an insignificant effect in use, it is best to refer to the color coding when deciding what shim to use.
New Style Hex Screwdriver Bits
Some New Style Cylinders will need a special hex bit.
This Suggestion comes from Karl Ramm - Krammloxusa.com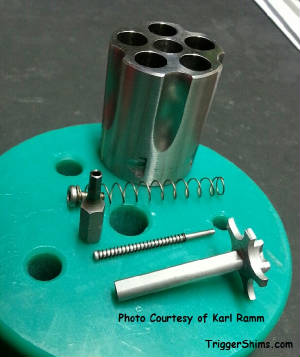 Hi Lance, I made a little tool out of a hex security screw tip.
Drilled a 5/64" (.078") hole about 1/2"deep in a 1/8" Hex Security Screw Bit.
Heated the Cylinder Ejector Screw a little with a bic lighter for about 30 seconds
to loosen any Loctite.
Left handed thread turned with not much force. The screw came right out. See pics.
You will need a Carbide Drill Bit to drill the hardened Security Screw Driver Bit.
I can make these 1/8" Hex Security Screw Bits if anyone needs one, they can contact me at: 714-402-3980
Just so you know, the shims fixed the End Shake issue and the SP101 works perfectly. I was sent some shims from Power and they were the wrong ones. They said they were for the double actions GP, SP, RH & SRH. I knew they wouldn't fit (had a feeling) and ordered from you. Your site showed specifically for the SP101 and are perfect. Thanks for the fast service.
~ Karl
TECH TIP VIDEO: Ammo Storage Tips
Did our Founding Fathers Predict "Fake News"? You Decide.....
"No people will tamely surrender their Liberties, nor can any be easily subdued, when knowledge is diffused and virtue is preserved. On the Contrary, when People are universally ignorant, and debauched in their Manners, they will sink under their own weight without the Aid of foreign Invaders."
~ Samuel Adams
BOX~ESU
SHIMS ONLY
$4 UPGRADE from ECONOMY SHIPPING
~ USA ONLY ~
(Shims Only) Orders - Add USPS TRACKING $4 - USA ONLY
MOST Shim orders under $50 DO NOT include Tracking and are sent in a
White Business Mail Envelope - Orders OVER $50 Include Free Tracking
You can Upgrade to USPS Mail Tracking on your SHIM ORDER for $4.00
This Upgrade includes a 6X9 Bubble Pak Mailer and USPS Tracking
(increases have driven our cost for Shipping and Packaging to almost $5)
THIS IS FOR SHIMS ONLY - ALL OTHER ORDERS Include this Upgrade


~Click the ADD TO CART button below to ADD USPS Tracking to your Shim Order
---
---
We Cheerfully accept Cash, Money Order, and Credit Cards through our Secure PayPal Check-Out
All Website Orders are Shipped the Next Business Day
I will Ship Shims to USA, Canada and International
Gun Parts Shipped to USA Only

"American Made Gun Shims" - GunShims.com - TriggerShims.com
and
TriggerShims is a Trademark
of
Shively Sales
Michigan Center, Michigan
Copyright 2008 ~ 2022
BY PURCHASING SHIVELY SALES PRODUCTS
YOU ASSUME ALL RESPONSIBILITY FOR THEIR SAFE INSTALLATION AND USAGE.
YOU RETAIN ANY AND ALL RESPONSIBILITY FOR YOUR OWN ACTIONS. Be Safe!!
If you have any questions or safety concerns, see a qualified Gunsmith.

I manage this site myself, Please Report Any Website Problems to;
Lance at Webmaster@TriggerShims.com
"We can't go home again because of the change in it and in ourselves, but it's still home, still part of us....
And that's a beautiful thought."
~ Thomas Wolfe